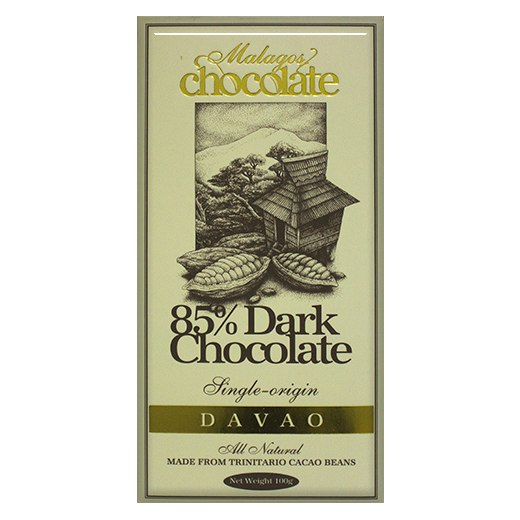 Malagos Chocolate 85% Dark Chocolate 100 grams
This is premium chocolate made from single-origin, quality Trinitario beans grown and processed at our farms in Davao City, Philippines. Read more here.
Enjoy its distinct flavor typical of a single-origin, premium quality chocolate that's proudly Filipino!
85% pure cocoa liquor / mass, 14.5% cane sugar, soy lecithin, and pure vanilla extract. Net weight of 100 grams. Packaged in a customized box.
*Base chocolate is the Malagos 100% Pure Unsweetened Chocolate.
---