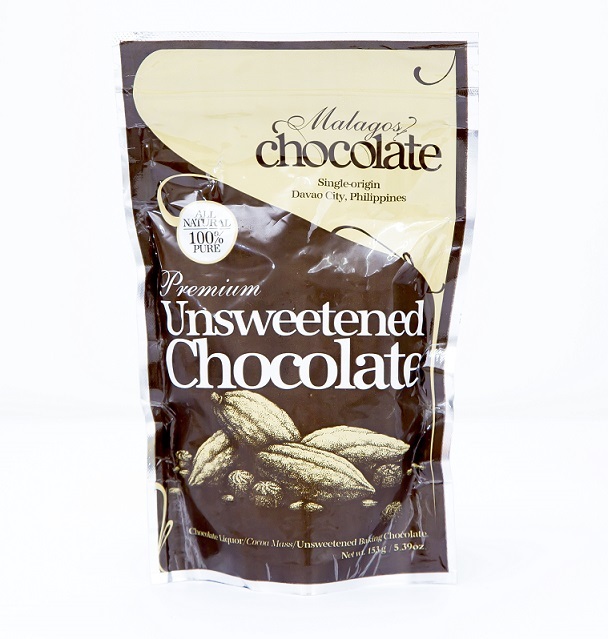 Malagos Chocolate 100% Pure Unsweetened Chocolate 153 grams
Pure and all natural. Authentic artisan 100% pure chocolate that's proudly Filipino! This is chocolate in its purest form from cacao beans grown and processed at our farms in Davao City, Philippines.
2015 BRONZE WINNER! Awarded by Britain's Academy of Chocolate in ceremonies held in London last April 23, 2015. Mabuhay!
100% pure cocoa liquor / mass. 266 grams ~ hexagonal shape @ approx. 9-10 grams per piece.
USES
Cocoa-based drinks, champorado, baking, pastry and confectionery.
For a quick comforting cocoa drink, pour 3/4 cup (180 ml) fresh milk into a heavy saucepan. Place pan over low heat and add 2 to 3 pieces (9 grams each) of Malagos Premium Unsweetened Chocolate. Whisk to dissolve. Add some brown sugar and stir until foamy. Put hot chocolate into a cup. Serve immediately.
---