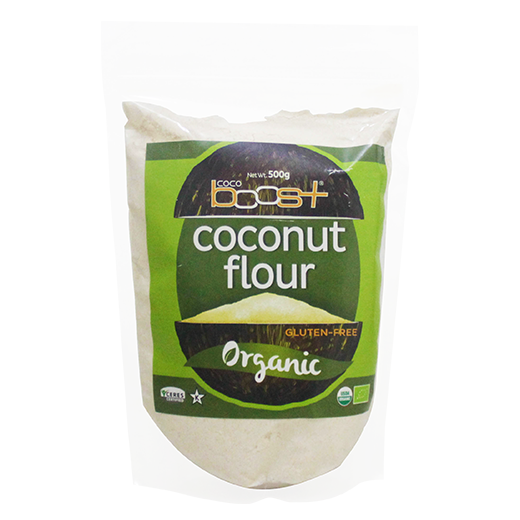 CocoBoost Organic Coconut Flour 500g
Net Wt. 500g
Cocoboost Organic Coconut Flour is the secret to enjoying deliciously healthy, non-GMO, gluten free, low carb and vegan recipes. loaded with protein, healthy fats and dietary fiber, it is hard not to love all that this coconut flour nutrition has to offer.
Working to balance and support a healthy metabolism and in stabilizing blood sugar levels, Cocoboost Organic Coconut flour has a low glycemic index suitable for those with diabetes and has high levels of healthy saturated fats that the body can easily use for energy, while still being free of cholesterol.
Cocoboost Organic Coconut Flour is easy to use in an array of sweet and savoury dishes that not only boosts your health, but makes baking with allergy, glutten and sugar sensitivites deliciously accessible.
Ingredients: 100% Coconut Flour
---