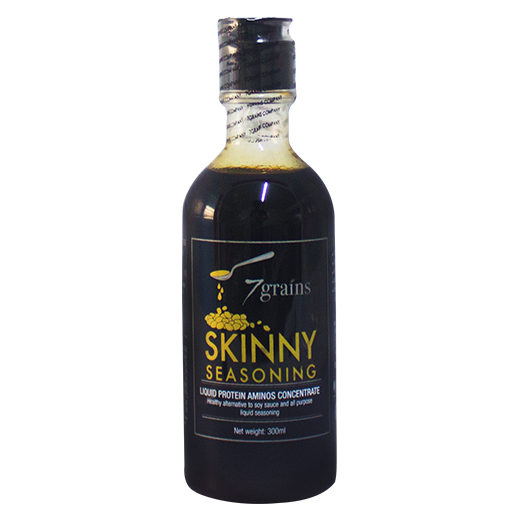 7Grains Skinny Seasoning Liquid Protein Aminos Concentrate 300ml
Skinny Seasoning
Liquid Protein Aminos Concentrate
Made from USDA selected soybeans. This condiment is naturally fermented to give you a distinct "UMAMI" flavor which is full bodied and healthy.
Now you can enjoy this guiltless condiment to season your food while cooking or at your table.
Health Benefits:
Gluten free
Certified non–gmo
1.16 calorie per serving as opposed to reduced sodium soysauce which is 15–25 calories
Contains 16 amino acids
No table salt; sodium from naturally fermented soy beans
No preservatives or added coloring
10x more anti oxidants than red wine
Contains oligosaccharides which support the growth of "friendly" bacteria in our digestive system
SWAP from regular or reduced sodium soy sauce and other all liquid seasoning products for a flavorful substitute.
---